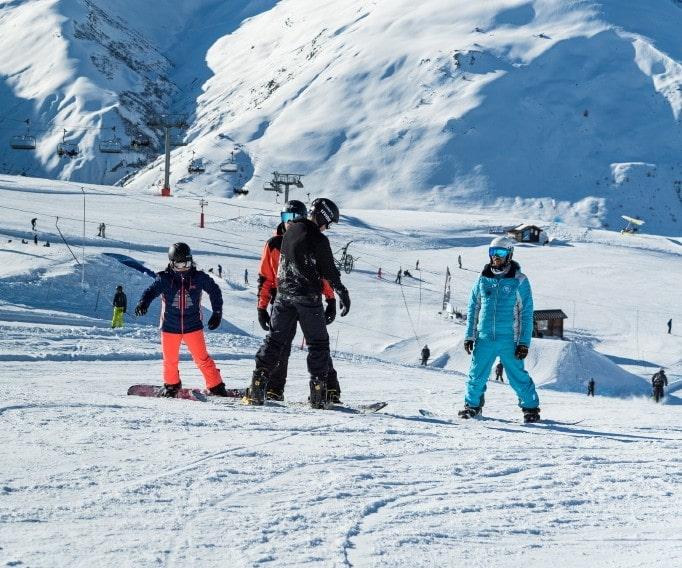 We aim to facilitate an environment for students to develop their skills while enjoying their time on the mountain, making new friends from and sharing valuable experiences with their peers. Our international winter camps are designed to get the students on the snow, and keep them there.
Shahdag Ski Schools team of fully qualified ski and snowboard guides takes care of students in groups of 5-10, with full-day guiding, lunch on the mountain and breaks throughout the day. Available and bought as an extras Snow Mobile, 4X4 and Mountain roller coaster are also options for those who want to try a different winter sport.
To ensure we offer the best possible tuition for our students we work in partnership with qualified language teachers to offer specialist summer camp teachers in each language for every course.
Students are grouped according to their language levels, with a maximum class size of 7 students per teacher. 3 types of courses, Conversational, Intensive and Private are available in, English, German, French, Russian and Azerbaijani.
Each of our courses follows set criteria for levels of language proficiency, with detailed certificates and a portfolio of work which students may take away with them.
CASPIAN KHAZRI OFFERS
1 TO 4 WEEK LONG WINTER CAMP SESSIONS FOR KIDS & TEENS AGED 12 TO 17 YEARS OLD. OUR EXCURSIONS WILL ENSURE A BALANCE OF OUTDOOR ADVENTURE AND RELAXATION